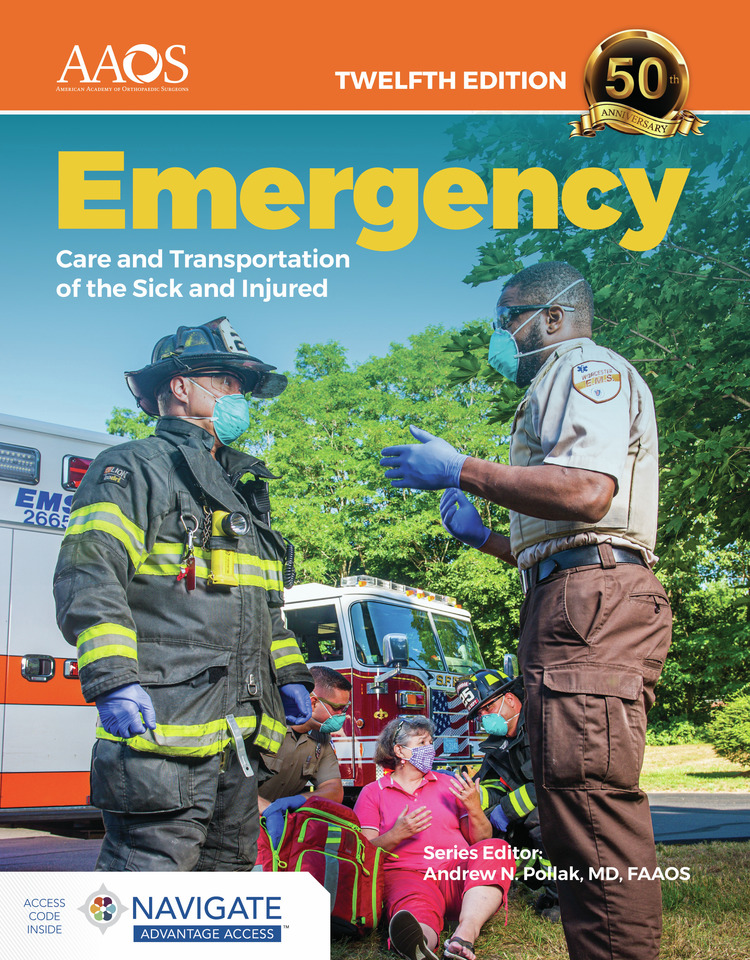 The Twelfth Edition of Emergency Care and Transportation of the Sick and Injured is available now! Check out an exclusive sneak peek.
Look inside the Twelfth Edition today:



Tell Me More!

Since 1971, Emergency Care and Transportation of the Sick and Injured has advanced how EMS education is delivered to help train exceptional EMS professionals around the globe. Fifty years later, the Twelfth Edition is now the most comprehensive, innovative EMT educational solution ever developed.

Current State-of-the-Art Medical Content
This new edition delivers the latest medical evidence and alignment to current standards with comprehensive, evidence-based coverage of the National EMS Education Standards and the 2020 ILCOR Treatment Recommendations and AHA ECC Guidelines.

A Focus on Career Readiness and Employability
For those who care about more than just pass rates, this edition is devoted to addressing the most common job readiness issues reported by employers, including empathy, teamwork, interpersonal skills, and problem solving.

Innovative and Flexible Package Options
Helpful student resources like an audiobook, interactive lectures, simulations, and videos drive value and cater to a variety of learning styles and needs. Educators are supported by a range of instructional and assessment resources to simplify traditional, hybrid, and flipped course delivery.


Get Started

To learn more about this dynamic resource or to order your copy, visit go.psglearning.com/emt12e.
Questions? Please contact your dedicated Public Safety Specialist today.