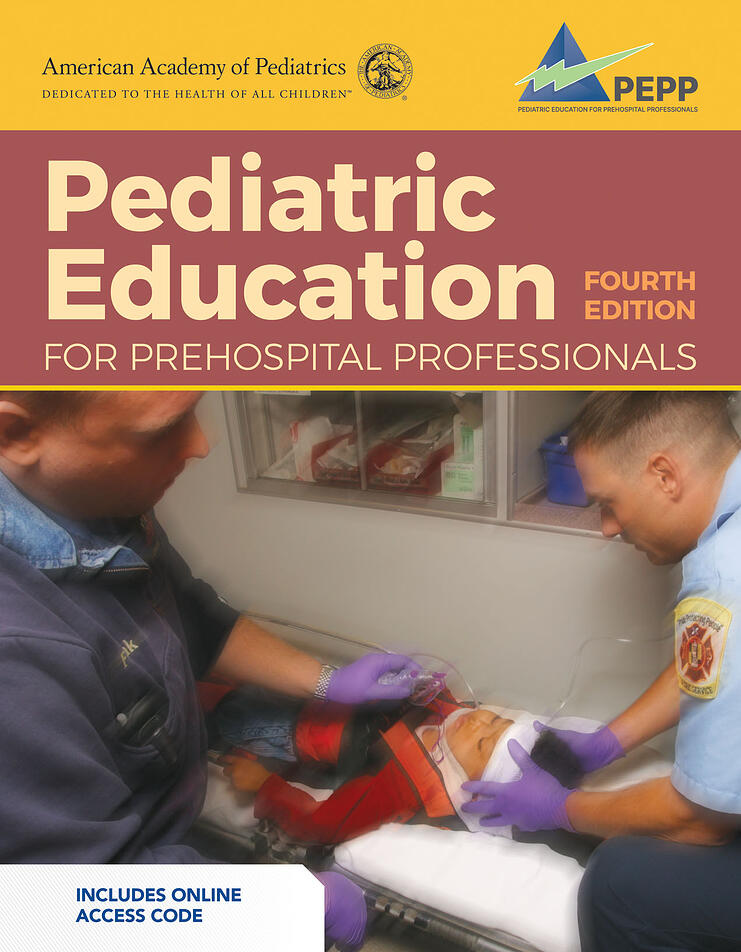 Pediatric Education for Prehospital Professionals, Fourth Edition is available now! Check out an exclusive sneak peek.


Check out sample content from the Fourth Edition today:



Tell Me More!

For 20 years, Pediatric Education for Prehospital Professionals (PEPP) has been a trusted resource and an essential course for EMS providers. Developed by the American Academy of Pediatrics (AAP), the fourth edition of PEPP paired physicians and EMS professionals together to ensure the content is medically accurate, shares current best practices, and reflects the realities of the field.

In addition to the exceptional evidence-based content, the course has been redesigned to promote active learning in the classroom through engaging interactivities. Students will strengthen their critical-thinking skills, assess their understanding, and demonstrate their competency in a supervised simulated environment where experienced instructors will provide vital, real-time feedback.

The Fourth Edition Features:
A new chapter on behavioral emergencies





A discussion on human trafficking and resources to help vulnerable children





New procedures on tourniquet application and intranasal medication administration, plus much more



Four Course Offerings with One Access Code
PEPP Course Coordinators may offer a 2-day onsite course or a 1-day hybrid course at either the BLS- or ALS-level. The hybrid course has students complete case-based online modules, engaging interactivities, and rapid skills demonstration videos before attending the onsite portion of the course for group discussions and hands-on skills practice and coaching.

Get Started

To learn more about this dynamic resource or to order your copy, visit http://go.psglearning.com/PEPP4E

Questions? Please contact your dedicated Public Safety Specialist today.