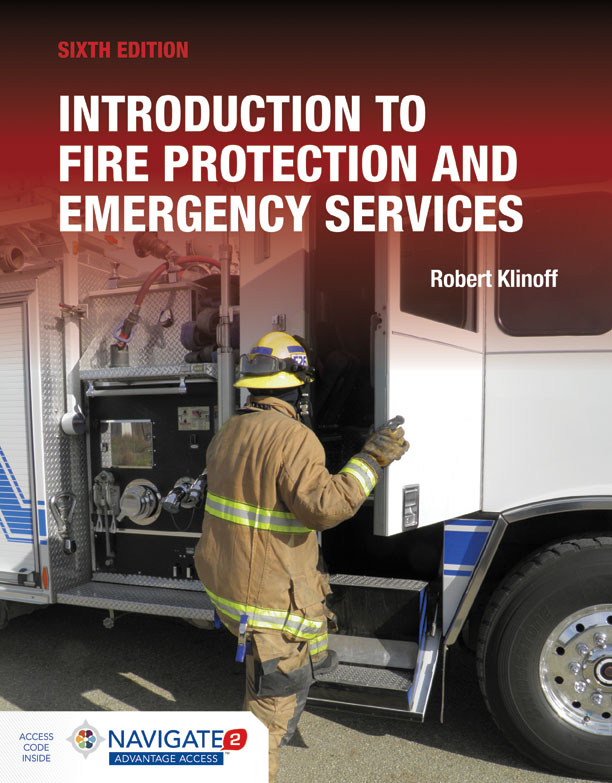 Introduction to Fire Protection and Emergency Services, Sixth Edition is available now! Check out an exclusive sneak peek.


Check out a sample chapter from the Sixth Edition today:




Tell Me More!

Introduction to Fire Protection and Emergency Services, Sixth Edition meets and exceeds the National Fire Academy's Fire and Emergency Services Higher Education (FESHE) course objectives and outcomes for the Associate's (Core) course Principles of Emergency Services (C0273). The Sixth Edition provides a comprehensive overview of the fire service and gives future fire service candidates a head start in the competitive selection process.

From the primary duties of the modern fire department, to the history and future of the fire service, to the chemistry and physics of fire and emergency incident management, the Sixth Edition emphasizes safety and professionalism.

The Sixth Edition highlights:
Post-Traumatic Stress Disorder (PTSD) and Repeated Exposure to Trauma (RET) and their efforts on fire fighters




An expanded discussion of the possible future effects of climate change and its impact on the fire and rescue service



Discussions on organizations that support the fire service such as: Firefighter Behavioral Health Alliance, Firefighter Cancer Support Network, and Leary Firefighter Foundation




Get Started

To learn more about this dynamic resource or to order your copy, visit http://go.psglearning.com/FPES6E.

Questions? Please contact your dedicated Public Safety Specialist today.