Our Recert team is pleased to announce new enhancements that make it easier for employers to manage courses in the Recert platform! Check them out today.



Link: Provide a hyperlink to course content (YouTube video, Google document, etc.)


Notes: Add more information/instructions about the course


Attachments: Upload various attachments pertaining to the course (documents, presentation slides, spreadsheets, calendar files, images, videos, etc.)
Here is where an employer will add the additional content:
All of the information pertaining to the course is available to the assigned employees in the "Assigned Courses Schedule" pane: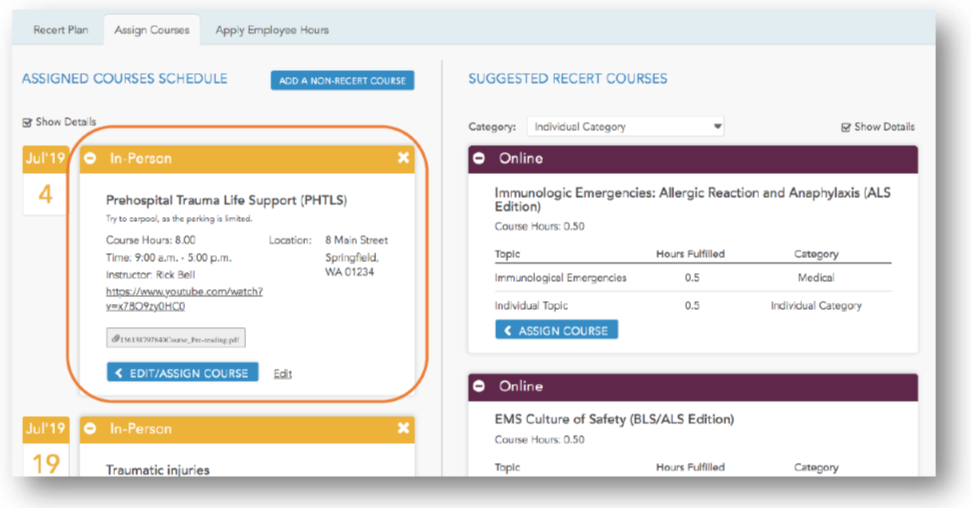 The selection will take place in the "Edit/Assign Recert Course to Employees" window:
3. To enhance an employer's ability to edit and remove courses, the "Edit/Remove" function for assigned courses is now split into two distinct functions of "Edit" and an "X" for removal.


Check out the new functionality highlighted here:


---

Visit www.recert.com to learn more, create your free profile, or a request a demo today.