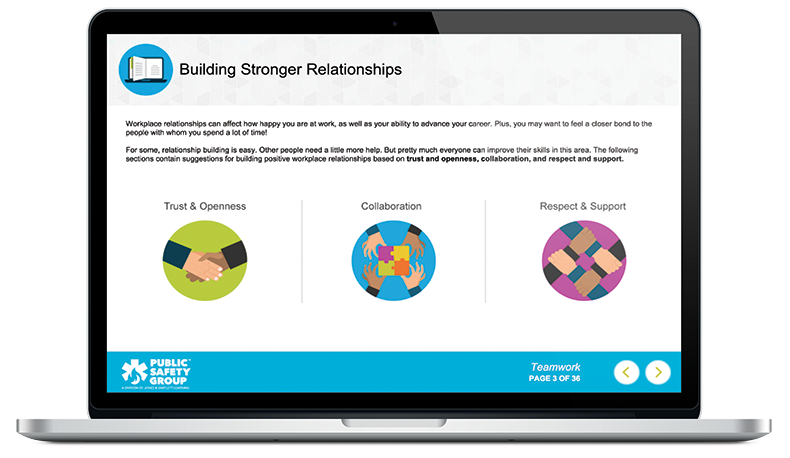 Did you know? Nine out of ten employers say they need employees with soft skills.

Ensure your students have the affective and interpersonal skills needed to succeed in public safety with the all-new Employment Readiness Course!




Explore this exciting new resource:


Treat others with honesty, fairness, and respect

Display responsible behaviors at work

Work effectively with team members from diverse backgrounds

Actively look for ways to identify market demands and meet customer or
client needs

Demonstrate the ability to work effectively with others

Maintain open lines of communication with others and communicate
effectively
Plan and prioritize work to manage time effectively and accomplish assigned
tasks
Demonstrate the ability to apply critical-thinking skills to solve problems by
generating, evaluating, and implementing solutions

Display the capability to adapt to new, different, or changing requirements

Select, use, and maintain tools and technology to facilitate work activities



Questions? Please contact your dedicated Public Safety Specialist today.