By now, you're likely familiar with the term "flipped classroom." (Need to catch up? No problem. Check out our recent blog posts
here
and
here
.)

What you may not know is how the EMT Flipped Classroom process works. Take a look below to see how the flipped classroom model differs from a traditional classroom course model.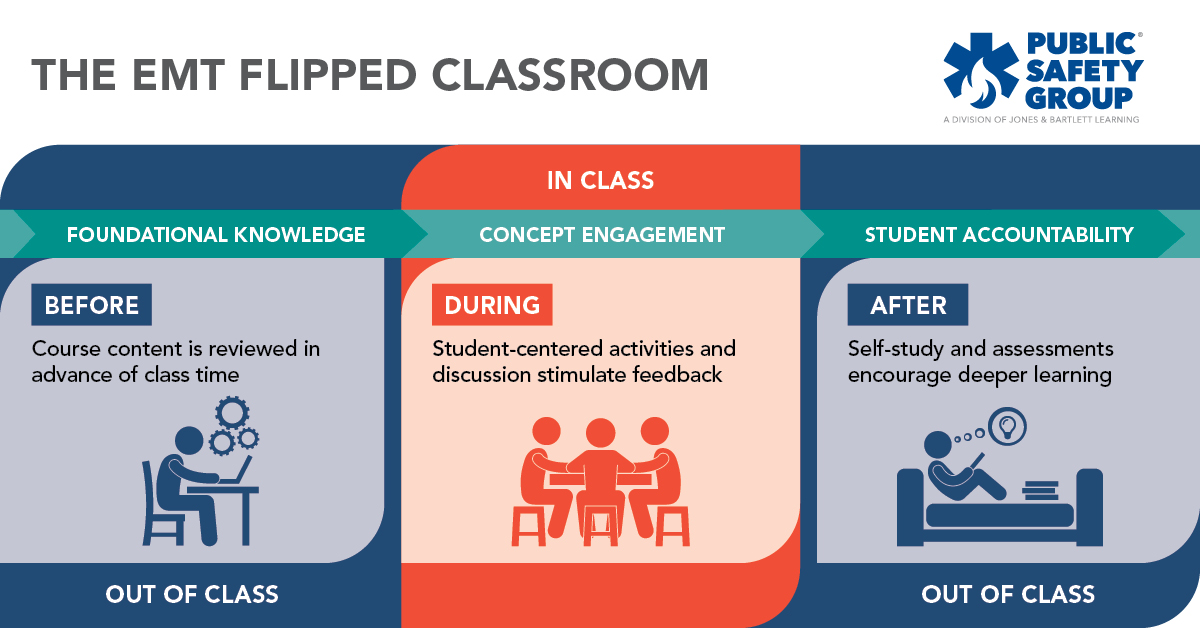 As you can see, by flipping the classroom, educators shift from the role of lecturer to the roles of guide and facilitator, allowing for a more student-centered learning environment. Class time is devoted to "concept engagement" where students apply key concepts with personalized mentoring from their instructor.

The EMT Flipped Classroom provides all the instructor and student resources you need to make "flipping" your classroom easy.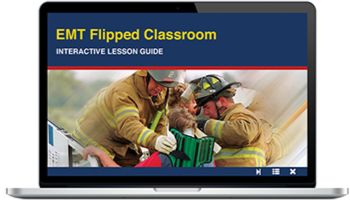 In this post, we'll explore two sample skill station resources from the EMT Flipped Classroom. These resources are designed to help students strengthen their decision-making and problem-solving skills. These sample resources are available to review at your convenience here.

The following skill station resources are included in the EMT Flipped Classroom:

1) Think Fast Cards

*In-Class Activity

While students gain experience in the safe and structured environment of the skill stations, the instructor circulates throughout the classroom. Acting as a personal mentor, the instructor asks thought-provoking questions from the Think Fast Cards to strengthen students' problem-solving skills and to gauge each student's level of comprehension.


2) Skill Evaluation Sheets

*Pre-Class Assignment and In-Class Activity

Students review the skills they will perform prior to class time. The instructor then uses the Skill Evaluation Sheets during the in-class skill stations to track students' progress.


Ready to see a sample of these resources for yourself?

Free Download:
2 Skill Station Resources
If you haven't had a chance yet, be sure to check out our 4 student-centered resource samples and a sample of the Instructor's Manual and Lesson Guide (for students).

To learn more about the EMT Flipped Classroom, please contact your dedicated Public Safety Specialist today.