Access exclusive immersive simulation subscriptions from the Public Safety Group
Subscribe to cutting-edge simulations, featuring both scripted scenarios and a library of microlearning assets, including animations, videos, and assessments ready to be deployed in your Immersive Learning Center. Content will be accompanied by a Facilitator Guide that includes:
Scenario or lesson overview and objectives
Hotspot maps
General guidance related to development of in-house training
Debrief notes
Incorporate local, relevant 360° footage from just about anywhere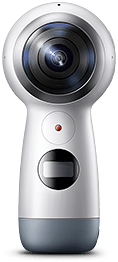 With a 360° camera in your hand, any room, building, sidewalk, or roadside has the potential of becoming a backdrop for your next simulation. Plus, when footage is shot in your own community, participants benefit from localized training that is relevant and effective. We'll train you to effectively film and edit 360° video, and easily manage your content within the immersive software.
Bring Ordinary Presentations to Life
When lectures or presentations are required, Immersive Learning Centers provide a uniquely effective and engaging environment. By creating simple hotspots and links with our editing software, slide presentations come to life with supporting videos, animations, or other media files.
Immersive Learning Centers make it simple and scalable for you to conduct realistic, relevant, and effective training, and you can customize the experience with your existing manikins or equipment, or add enhancements like props, scents, actors, and moulage.