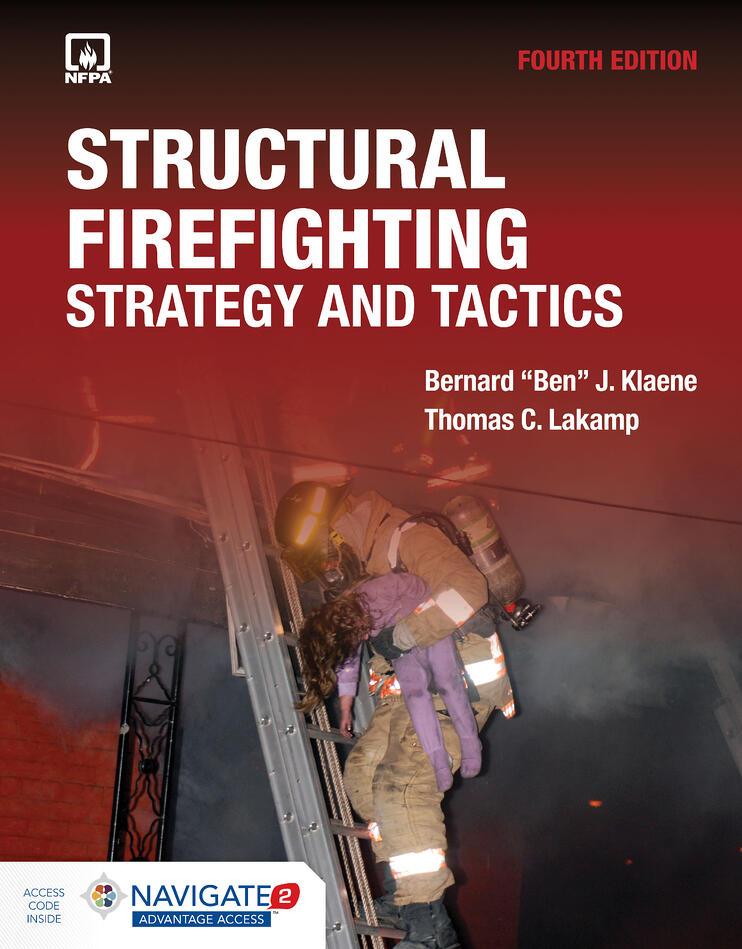 The Fourth Edition of Structural Firefighting: Strategy and Tactics will be available soon! Check out an exclusive sneak peek.


Look inside the Fourth Edition today:



Tell Me More!

Structural Firefighting: Strategy and Tactics, Fourth Edition meets and exceeds the course objectives and outcomes for the National Fire Academy's Fire and Emergency Services Higher Education (FESHE) non-core course, Strategy and Tactics (C0279). The Fourth Edition describes how to achieve maximum productivity under adverse fireground conditions based on the evidence provided in multiple respected references, including:
National Fire Protection Association (NFPA) fire investigations, applicable statistics, standards

The National Institute for Occupational Safety and Health (NIOSH) Firefighter Fatality Investigation and Prevention Program

The Technical Report Series from the U.S. Fire Administration

Recent studies by the National Institute of Standards and Technology (NIST), Underwriters Laboratories (UL), and more


This resource enables company officers or incident commanders to learn fireground procedures at an accelerated pace, thus reducing the cost in lives and property associated with learning through experience only.
New Features in the Fourth Edition include:
Content on integration of initial rapid intervention crews

Case studies that promote application of chapter content

Significantly expanded, in-depth Suggested Activities that challenge the reader to apply the strategies and tactics presented in each chapter

Incident Summaries that recap real fireground events and the lessons learned

Updated statistics on significant fires in various occupancy types

Safety and strategy tips throughout each chapter


Get Started
To learn more about this dynamic resource or to order your copy, visit http://go.psglearning.com/SFF4E.

Questions? Please contact your dedicated Public Safety Specialist today.