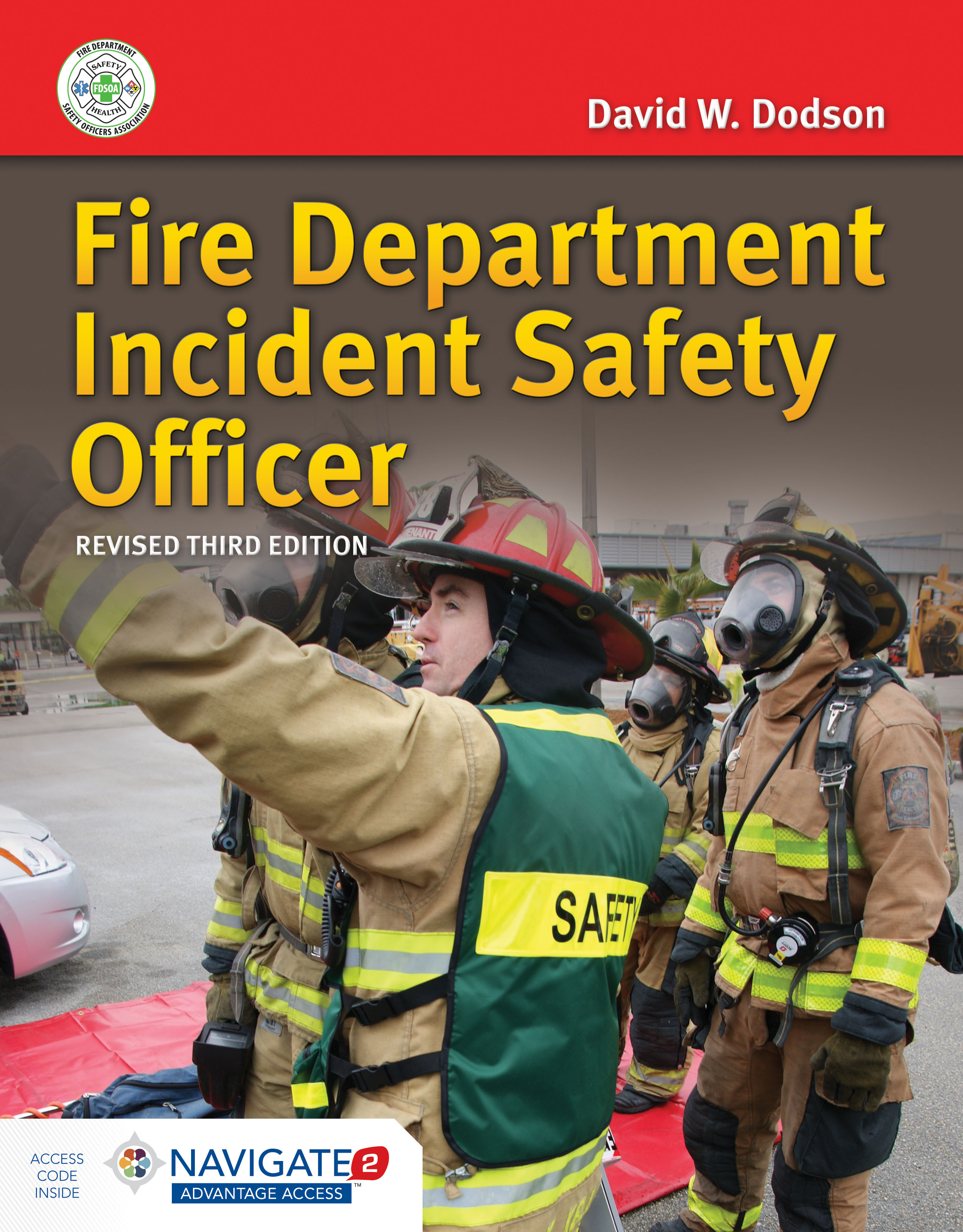 The Revised Third Edition of Fire Department Incident Safety Officer is available now! Check out an exclusive sneak peek.


Check out a sample chapter from the Revised Third Edition today:



Tell Me More!

Fire Department Incident Safety Officer, Revised Third Editionmeets and exceeds the specific job requirements outlined in Chapter 5 of NFPA 1521 Standard for Fire Department Safety Officer Professional Qualifications, 2020Edition. This extensively revised third edition prepares aspiring and current incident safety officers (ISOs) to respond to incidents involving hazardous materials, wildland fire, technical rescue, and other emergencies.

The Revised Third Edition includes:

Detailed discussions on contamination control during hazardous materials incidents and ensuring safety during traffic incidents
Updated discussions on structural fires and on-scene contamination reduction processes for cancer prevention
A dedicated chapter on the use of ISOs during training activities and planned, nonemergency events
Updated content on fire fighter rehabilitation strategies and ISO concerns associated with fire suppression staffing and deployment per NFPA 1710/1720 criteria
An exploration of the impact of recent fire behavior research projects on ISOs
Updates on new and alternative building construction methods
Case studies and follow-up questions that strengthen critical-thinking skills and reinforce key chapter concepts

Get Started

To learn more about this dynamic resource or to order your copy, visit http://go.psglearning.com/ISOr3/.

Questions? Please contact your dedicated Public Safety Specialist today.