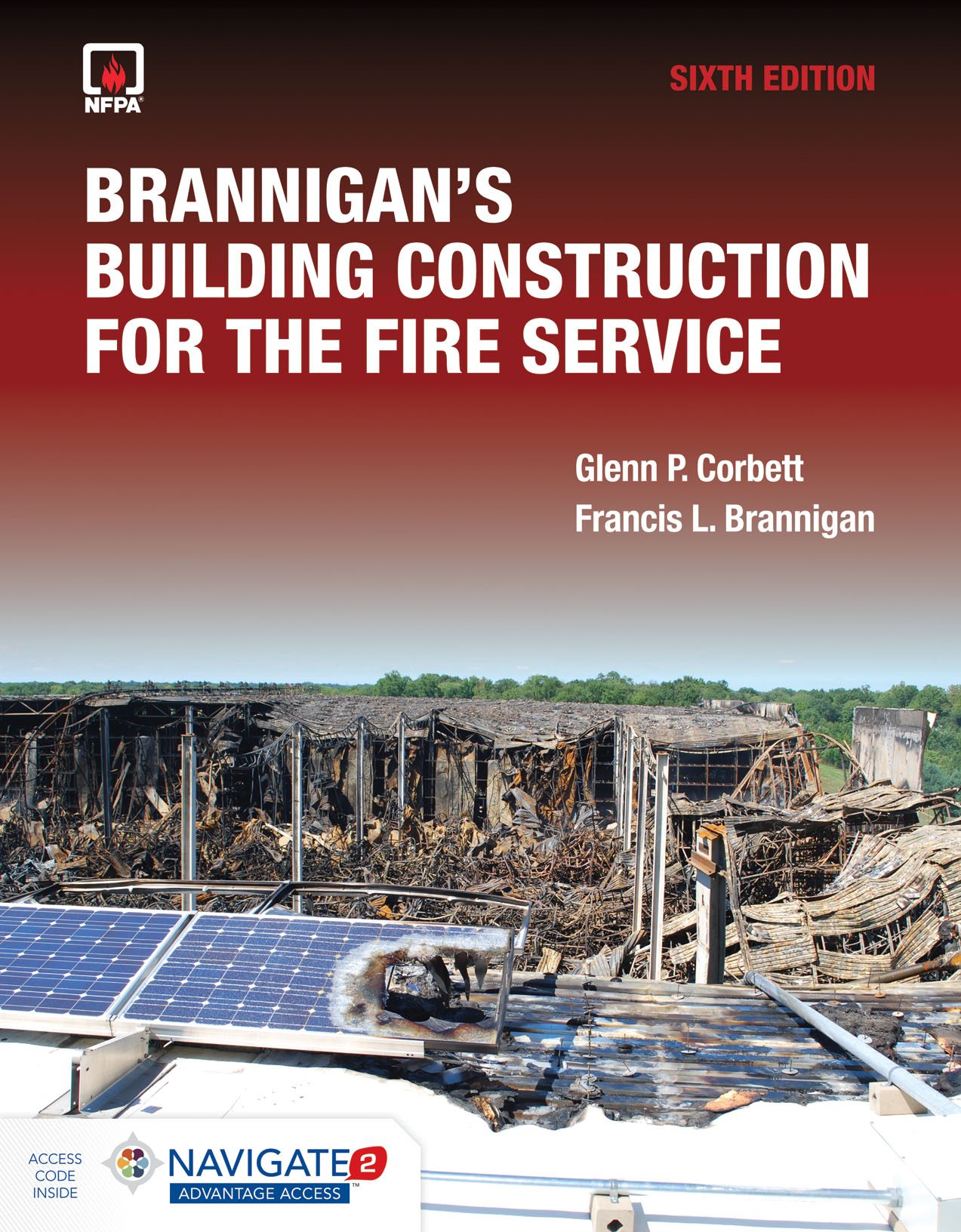 Brannigan's Building Construction for the Fire Service, Sixth Edition is available now! Check out an exclusive sneak peek.


Check out a sample chapter from the Sixth Edition today:




Tell Me More!

In 1971, Francis L. Brannigan created Building Construction for the Fire Service, a groundbreaking resource offering the most comprehensive knowledge of building construction available to fire fighters. With his dedication to fire fighter safety and saving lives, the legacy of Frank Brannigan continues with the sixth edition of Brannigan's Building Construction for the Fire Service.

An integral resource for fire officers, instructors, those studying for promotion, individuals taking civil service examinations, fire science students, and both current and prospective fire fighters, the Sixth Edition:
Meets and exceeds the National Fire Academy's Fire and Emergency Services Higher Education (FESHE) course objectives and outcomes for the Associate's Core-Level course called Building Construction for Fire Protection (C0275)


Includes a new chapter on Non-Fire Building Systems that discusses electrical systems, plumbing systems, conveyances, refrigeration systems, and Heating, Cooling, and Ventilation (HVAC) systems


Includes new and expanded content on aluminum-clad polyethylene panels, scaffolding, light-weight wood-frame construction, and more


Is part of an integrated teaching and learning system that combines dynamic features and content to support instructors and to help prepare students for their career in firefighting


And much more!


Get Started

To learn more about this dynamic resource or to order your copy, visit http://go.psglearning.com/brannigan6e.

Questions? Please contact your dedicated Public Safety Specialist today.