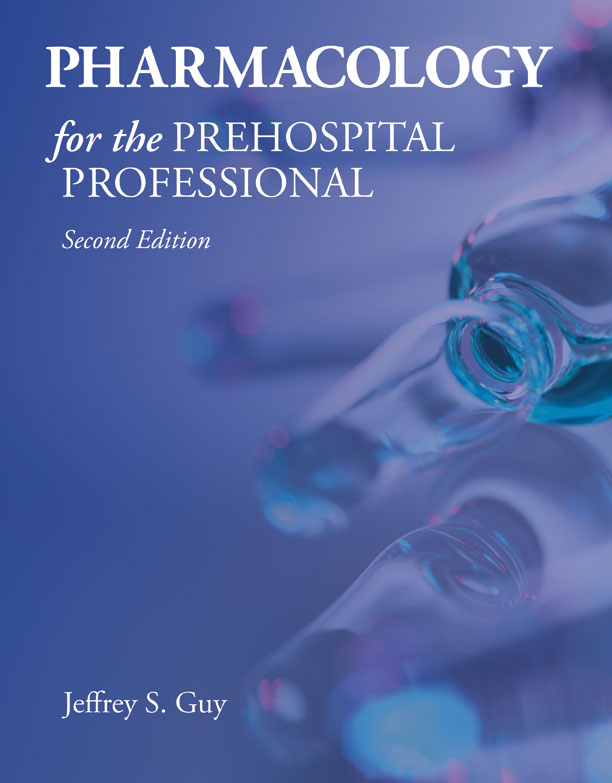 The all-new Pharmacology for the Prehospital Professional, Second Edition is available now! Check out an exclusive sneak peek.

Check out a sample chapter from the Second Edition today:




Tell Me More!

Fully revised to meet the 2015 CPR/ECC Guidelines, Pharmacology for the Prehospital Professional, Second Edition provides a unique problem-based approach to ensure that you, as a prehospital provider, are prepared to effectively administer the drugs your patients need. Clinical scenarios present case information just as you will learn it in the classroom and encounter it in the field. By placing each drug in its relevant context, this text teaches you to identify the proper drug for a specific patient in a specific situation.

This Second Edition includes:
Contextualized profiles of over 90 drugs used in prehospital care for quick identification at critical moments.


Problem-oriented approaches to real scenarios encountered in the field.


Step-by-step procedural descriptions of pharmacologic processes commonly performed in the prehospital setting.


A Medication Math chapter that strengthens your dosage-calculation skills.


Legal Aspects and Risk Management coverage to help you avoid common mistakes made in prehospital care.


Review questions that reinforce important chapter concepts and test your understanding.
Get Started

To learn more about this dynamic resource or to order your copy, visit http://go.psglearning.com/pharmacology2e.

Questions? Please contact your dedicated Public Safety Specialist today.