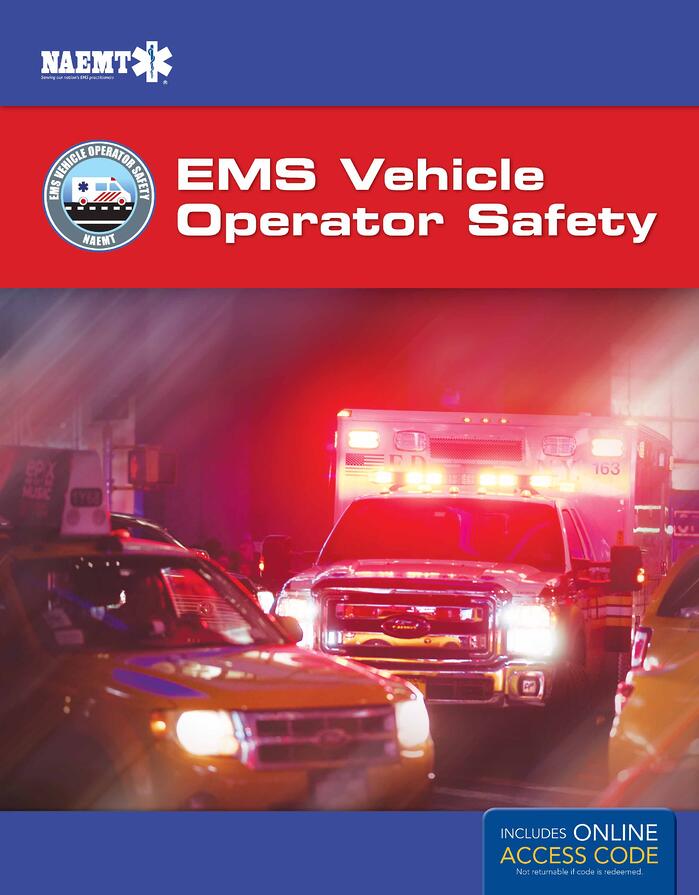 Do your providers demonstrate driving skills proficiency? Does your service perform initial and regular driving training?

EMS Vehicle Operator Safety (EVOS) can help. Check out an exclusive sneak peek today.

Look Inside

Check out a sample chapter from EMS Vehicle Operator Safety (EVOS).

Free Sample Chapter


Tell Me More

Every year, thousands of emergency medical services (EMS) vehicle collisions cause significant property damage, injury, and death—underscoring the need for dedicated EMS vehicle operator training. To meet this need, the Jones & Bartlett Learning Public Safety Group partnered with the National Association of Emergency Medical Technicians (NAEMT) to develop a comprehensive course for EMS practitioners who operate ambulances and other emergency response vehicles.

EMS Vehicle Operator Safety (EVOS) trains EMS providers to recognize the specific behaviors that must be changed in order to promote a culture of safe driving. Built on current research and featuring discussions of actual crashes and common driving scenarios—and the lessons that can be learned from them—it challenges emergency vehicle operators to consider if they truly know how to arrive at a scene safely. The course manual profiles real-life incidents and provides practical safety pointers, emphasizing the critical safety principles that are needed to transform a culture of dangerous driving habits into a culture of safety.

EVOS is approved for 8-16 hours of CAPCE credit and is appropriate for EMS practitioners at all levels.
Get Started

To learn more about this dynamic resource or to order your copy, please visit: http://go.psglearning.com/evos. Questions? Please contact your dedicated Public Safety Specialist.


For more information about EVOS courses, please visit the NAEMT's website.


Are you a current instructor of one of the following national driving courses: CEVO II, CEVO 3, VFIS EVDT, or NHTSA EVOC? A one-hour Online Instructor Transition Course explains the components of the EVOS course and teaches instructors how to host an engaging learning experience for the participants. Upon completion of the course, instructors receive an EVOS instructor card. No monitoring is required. Instructors of local driving courses may also be eligible to transition to EVOS. Contact

[email protected]

for more information.