The Autumn 2018 Edition of
Ambulance Today
just arrived and features a timely article highlighting NAEMT's
Geriatric Education for Emergency Medical Services (GEMS)
courses. Check it out today!

The Ambulance Today article explores our aging population and the growing need for prehospital providers to have the education and skill set needed to effectively assess and treat older patients.

Dr. Manish Shah, Professor of Emergency Medicine, Geriatrics, and Public Health at the University of Wisconsin, remarks on this shift in thinking:


Check out the Autumn 2018 Edition of Ambulance Today and flip to page 30 to read the complete article:


Groundbreaking GEMS course teaches prehospital providers to care
for the complex needs of older patients
By Rick Ellis, MSEDM, NRP
Chair, NAEMT Education Committee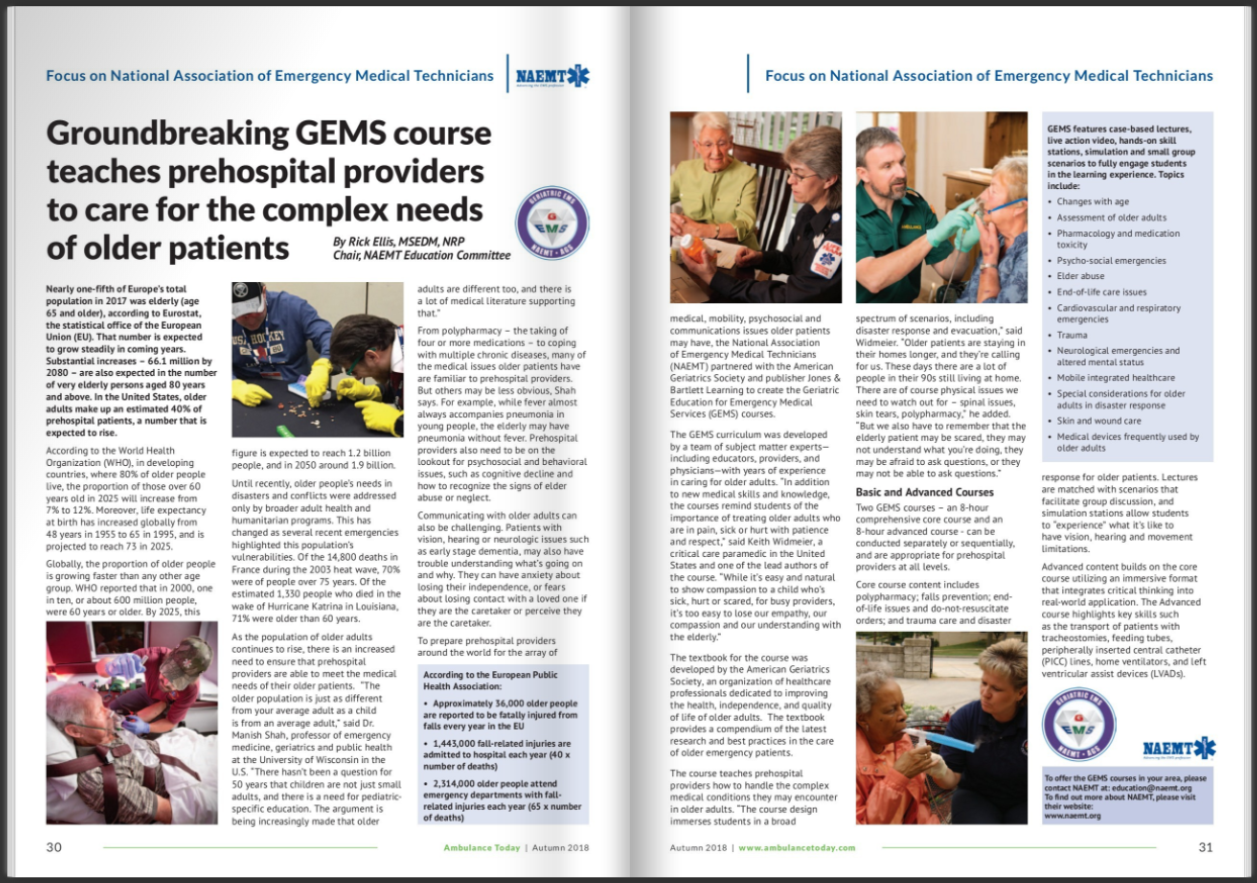 Curious about GEMS?

Learn more about NAEMT's Geriatric Education for Emergency Medical Services (GEMS) core course and 8-hour Advanced Geriatric Education for Emergency Medical Services (AGEMS) course.

To offer the GEMS courses in your area, please contact NAEMT today: [email protected]