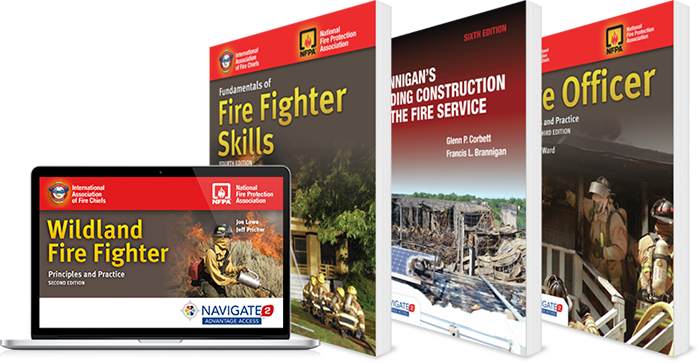 Turn to the Jones & Bartlett Learning Public Safety Group for all your fire service and rescue course materials, from textbooks and online courseware to fire instructor resources.
Need Help Finding the Most Up-to-Date Fire Service Training Resources Available?
We enable world-class training by providing educators with trusted evidence-based content and powerful course management tools that boost efficiency and effectiveness.
Complete the form to connect with a representative, or select a subject area below to browse our comprehensive line of training resources.
Register to Receive Complimentary Instructor Resources!
Save 20% and Free Shipping*
on market-leading fire service certification, promotional reading, and fire science materials.
Use coupon code: 21FSB5F at checkout.
*Online orders only. Free ground shipping only available for continental U.S. orders.
Search Products to Get Started